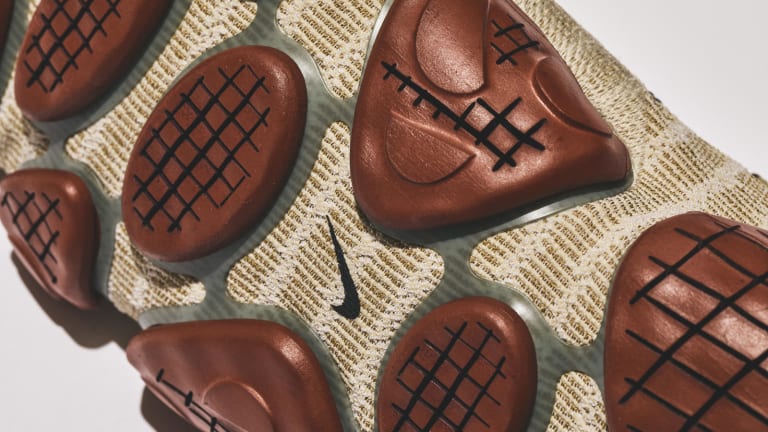 Nike's latest ISPA models can be taken apart and recycled
The new ISPA Link and Link Axis were designed from the ground up to be disassembled and recycled.
Nike has revealed its latest experimental ISPA models with futuristic designs that feature interlocking modules that are connected to the shoe without the need for glue, allowing them to be easily taken apart and recycled. The first of these designs is the ISPA Link (above), a shoe with three interlocking modules that consist of a midsole unit, a breathable upper, and laces. The second model, which comes out next year, boasts a 100% recycled Flyknit upper, 100% TPU tooling that uses scrap airbag material, and a 20% recycled TPU cage. 
ISPA Link will be available this June. 
---