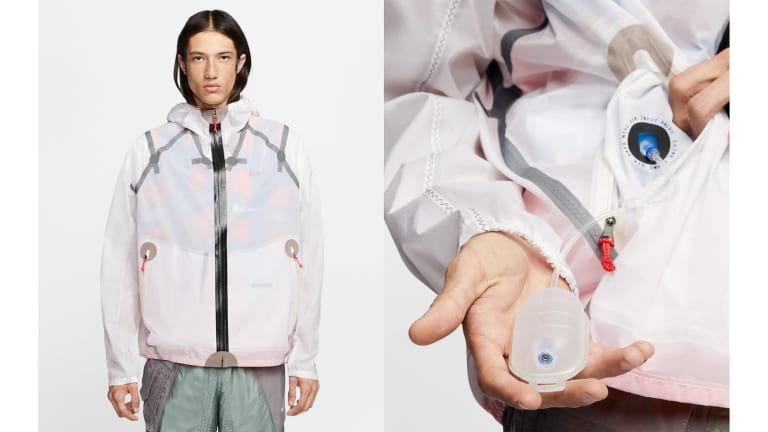 Nike's new ISPA Inflate Jacket brings inflatable insulation to a spring-ready shell
The jacket lets you add warmth with the pump of a bladder.
Nike's experimental ISPA collection adds its latest apparel piece, the Nike ISPA Inflate Jacket. The jacket resurrects an idea Nike used in 2006, which centered on a system of air channels that could be manually inflated to increase the insulation in a jacket. That idea has been reinterpreted into a lightweight shell complete with ISPA's futuristic aesthetic. An integrated pump lets you add the insulation you need when the weather shifts and a release valve lets the trapped air escape once it starts to warm up. 
The ISPA Inflate Jacke will be available on March 13th.