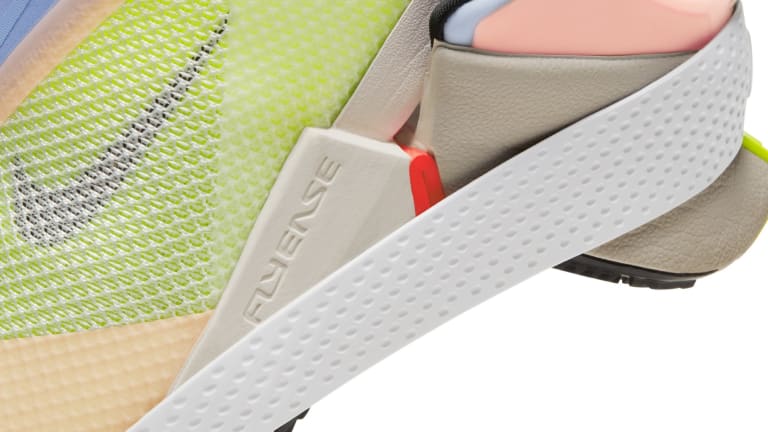 Nike may have just created the perfect slip-on with the GO FlyEase
The shoe features a bi-stable hinge for a truly hands-free shoe.
Jump in and jump out. That's how easy it is to put on a pair of Nike's new Go FlyEase. The shoes feature a bi-stable hinge that allows wearers to instantly remove the shoe without ever having to touch it. You just step on the heel and the shoe cracks wide open to easily step in and out. The shoe also features a midsole tensioner that allows for the flexibility needed to make this all work. 
Nike GO FlyEase will be available for select Nike Members on February 15th and a wider release is set for later this year. 
---
$120, nike.com