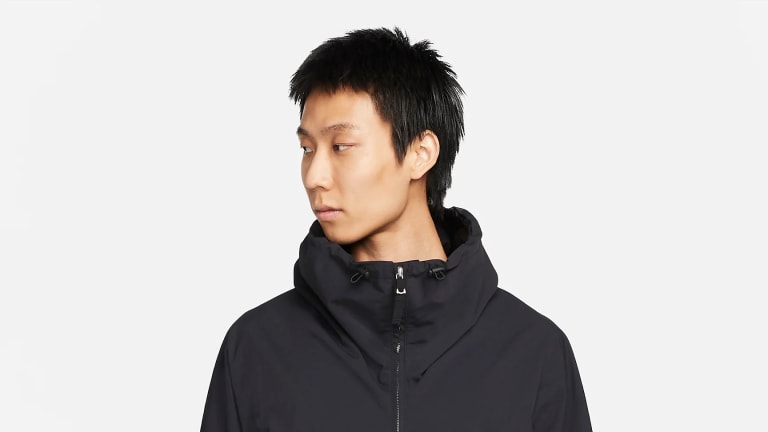 Nike releases its Every Stitch Considered collection for FW21
The Italian-made collection heads into the cooler months.
Made in Milan, Italy, Nike's Every Stitch Considered line continues its exploration into luxury and experimental designs with its Fall/Winter 2021 collection. This season's collection features a number of carefully crafted pieces such as the Bonded Parka (above), bringing full coverage from the elements in a lightweight fabric that features an integrated strap that lets you wear the jacket on a sling when you need to cool down. There are also pieces like the Baggy Pant, which features two layers of soft cotton with a wider, more comfortable fit and the Woven Jacket (top) with its ergonomic seams and full-zip funneled collar. 
---
$100-$800, nike.com