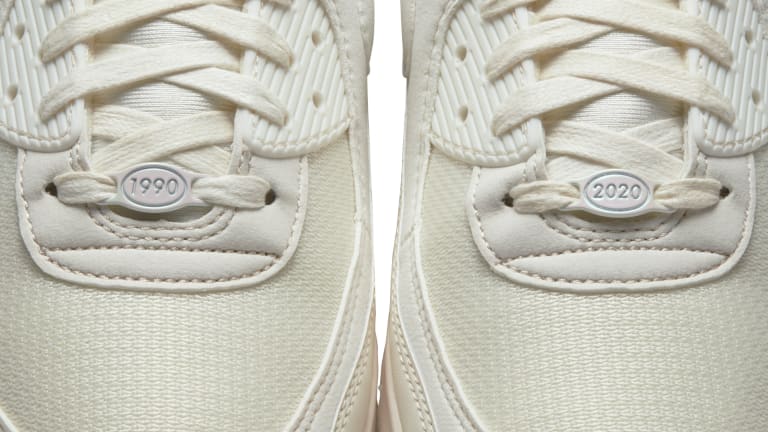 Nike celebrates 30 years of the Air Max 90
The iconic sneaker is getting recrafted for its 30th birthday.
If we were to name the Avengers of the Nike lineup, the Air Max 90 would definitely be standing proud alongside the Nike elite. 2020 marks the 30th birthday of the sneaker, a style that has remained a fashion staple since its introduction in 1990. Since then, the shoe has seen an endless array of colorways and special editions and for 2020, it's getting a slight update. The 2020 Air Max 90 has been recrafted with features such as TPU eyelet pieces, a lower mudguard, a plush lining, and a "lower, faster shape." 
The Air Max 90 CS will be available on December 21st at select retailers and through the SNKRS and SNEAKERS apps.