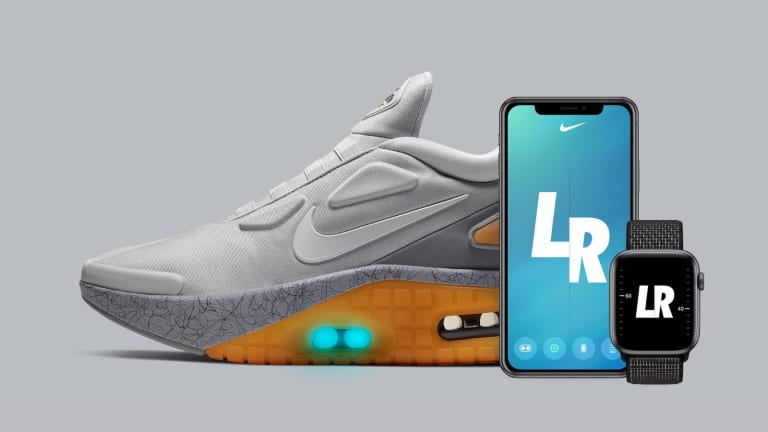 The Nike Air Max gets an auto-lacing upgrade
Just in time for Air Max Day.
The Air Max of the future has landed and you better believe it has automatic laces. The new Adapt Auto Max brings Nike's FitAdapt engine into the Air Max lineup with a look that combines styling elements from the Air Max 90 and the legendary Nike Mag. FitAdapt lets you use your smartphone or Apple Watch to adjust the fit of your shoe and you can even do things like change the color of the indicator lighting or adjust the fit via voice commands through Siri or Google Voice.
$400, nike.com