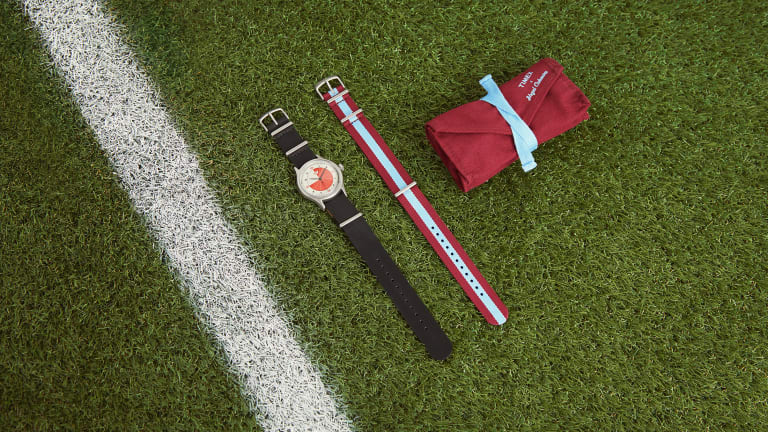 Nigel Cabourn and Timex's second collaboration celebrates the designer's love for soccer
Inspired by referee stopwatches in the 1950s.
For his second watch with Timex, Nigel Cabourn looks to his childhood love for soccer with the new "Referee" watch. Inspired by the stopwatches used by soccer referees in the 1950s, the watch has 3/4 of the center dial color blocked in red to indicate 45 minutes, which is the first half a soccer game. The watch is based on the 40mm stainless steel MK1 timepiece and features a custom fluted crown, custom dial artwork, two straps in leather and nylon, and a case styled after an army mending kit. 
The watch will be available on June 27th at the Nigel Cabourn Army Gym London, the Nigel Cabourn online store, Caborn stores in Japan and Asia, and End Clothing.