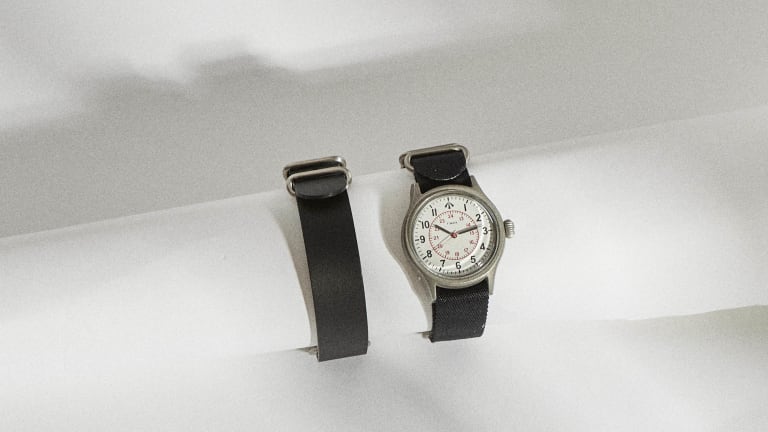 Nigel Cabourn and Timex launch the Naval Officers Watch
Inspired by a Royal Navy Captain's Deck Watch.
For Nigel Cabourn's latest collaboration with Timex, the designer looked to the watches worn by Royal Navy Captains on Arctic Convoys in the North Sea during WW2. The Naval Officers Watch features a case that's finished to recreate the look of sea-air corrosion, which borrows its look from the weathered military boots of the time. The watch features a 36mm MK1 stainless steel case with a black fabric slip-thru strap and it also includes an additional slip-thru strap in black leather. 
Available early December.
$195, cabourn.com / timex.com