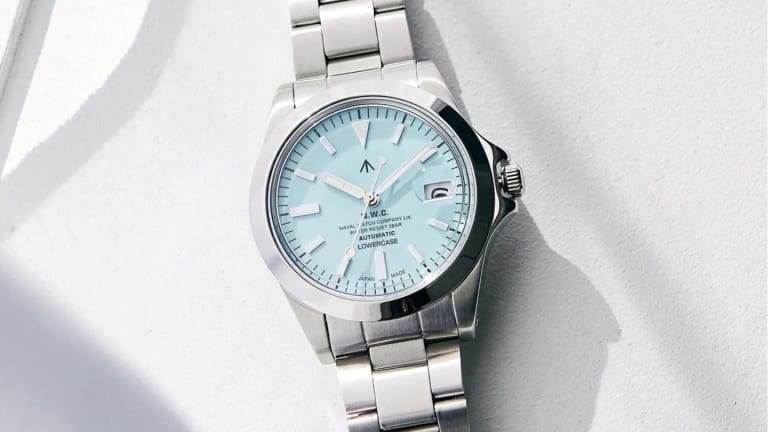 Naval Watch jumps on the turquoise trend with their collaboration for Edifice
Here's something a little more accessible and equally as cool than the more established options out there.
Naval Watch is jumping on the turquoise watch trend with a take of their very own and while this might be slightly less impossible to procure than a Patek or a Rolex, it might be worth the effort. And yes, it does borrow heavily from one of the aforementioned watch brands but there's something a bit roguish about it that we can't get enough of. Designed by Lowercase, the watch features a 39mm case with a steel bracelet and is powered by Seiko's NH35A automatic movement, which has a power reserve of 41 hours. 
Available early August. 
---
¥38,500 (approx. $298), baycrews.jp