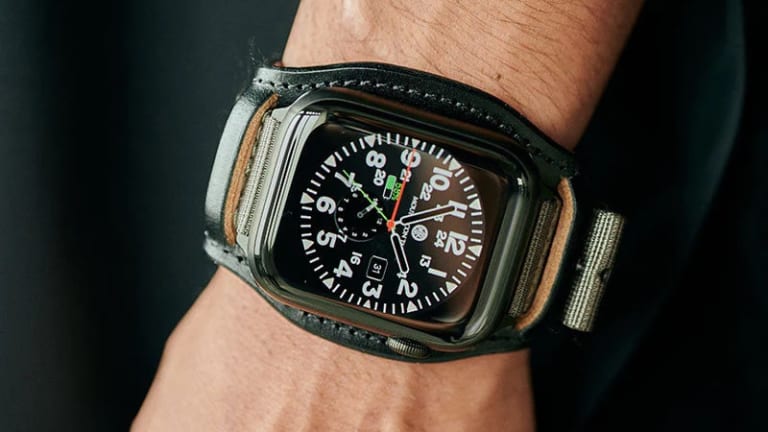 Mout Recon Tailor releases a bund strap for the Apple Watch
A vintage, military-style upgrade for the most popular smartwatch in the world.
Mout Recon Tailor brings its military-inspired aesthetic to the Apple Watch with its new Bund strap. The bridle leather sleeve is made out of leather from the Sedgwick tannery in the UK and it's complemented by a removable, two-piece NATO-style strap. Compatible with the larger 42/44/45mm case sizes, the bund also has a cut-out for the heart rate sensor to ensure that all the health-tracking sensors are available...just in case you were worried you wouldn't be able to fill your rings. 
---
¥29,700 (approx. $214), hourchambers.com