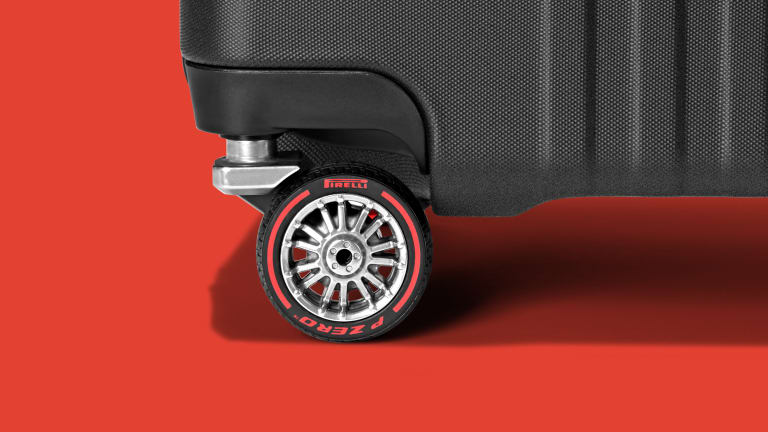 Pirelli engineered a special set of tires for a new limited-edition Montblanc suitcase
The tire company created a custom rubber specifically for travel.
Italian tire manufacturer Pirelli is known for its high-performance rubber that's found on both race cars and high-end luxury vehicles but now the company is taking a little detour with a set of luggage tires. The company's R&D lab engineered a special rubber for Montblanc that is not only quieter but is also designed to be more durable and longer lasting. They've also given the tires the P ZERO graphic treatment just like its larger, full-size siblings and they also share the same tread motif. 
$1,280, montblanc.com