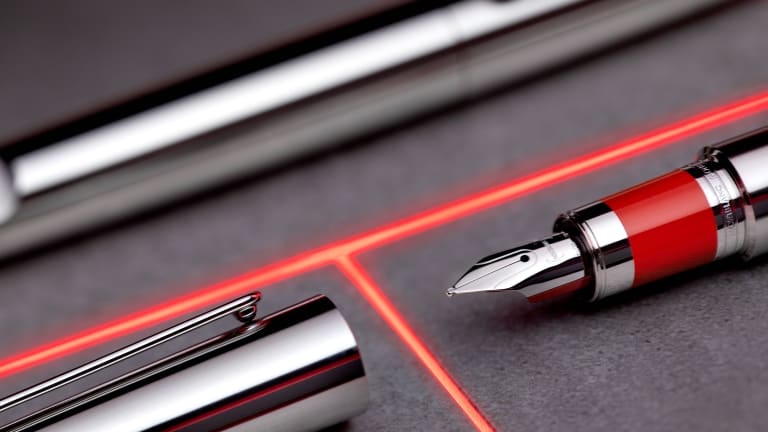 Marc Newson introduces a new (MONTBLANC M)RED series of pens
The new pens feature a brushed palladium nickel coating.
Montblanc and Marc Newson return to support (RED) with a new collection of MONTBLANC M pens. The new (MONTBLANC M)RED updates the pens with a new brushed palladium nickel coating on the cap and barrel while a red-colored lacquer wraps around the forepart of the pen. The pens also feature a Montblanc emblem that's ultrasonically welded onto the cap top and a platinum-plated clip is mounted seamlessly into the pen cap. An integrated magnet keeps the cap secured and perfectly aligns the cap and barrel.