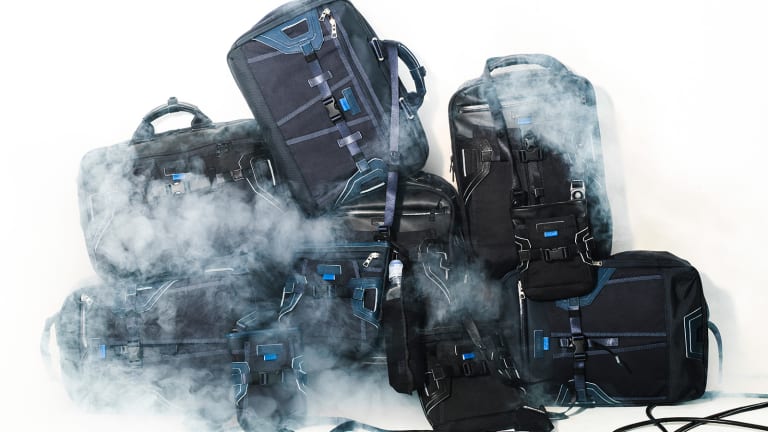 Mizuno injects its sports DNA into a bag line with master-piece
The bags feature the same leather used in Mizuno's gloves.
Designed for the workplace and the gym, master-piece's collaboration with Mizuno combines both brand's affinity for functionality and performance. The new 2019 edition will consis of five styles. The lineup includes two backpacks, a briefcase, and two pouches. The bags feature details such as dedicated spaces for shoes and removable drink holders. The bags use a variety of materials in their construction, one of which is the same leather used in Mizuno's popular gloves.