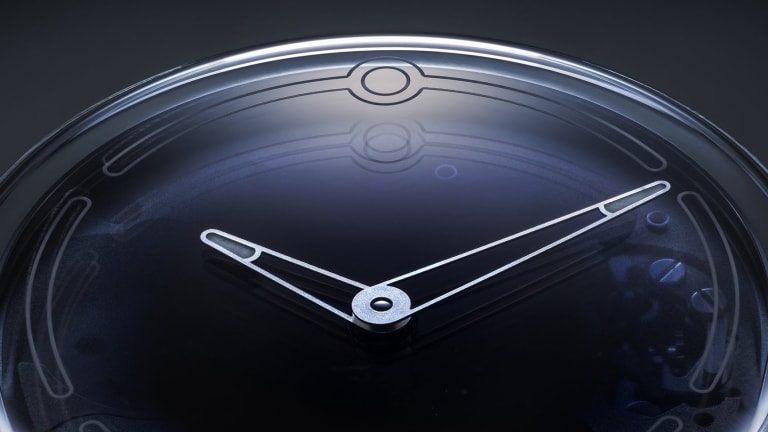 MING goes high-end with their 19.01 timepiece
The microbrand introduces their second watch.
After successfully launching the brand with the 17.01, MING watches introduces its second timepiece, the 19.01. The watch takes the brand into high-end territory with a truly world class product that brings together talents from Switzerland, Paris, and founder and designer Ming Thien's home of Kuala Lumpur, Malaysia. 
The 19.01 is a design that's both classic and slightly futuristic. The dial has a deep opaque blue center that goes from solid to transparent, which allows for the movement to peek through. The movement is a Schwarz-Etienne hand-wound movement with a 100 hour power reserve when fully wound. The movement is housed in a 39mm grade 5 titanium case that's complemented by a calf leather strap with quick-release that's designed by Jean Rosseau in Paris. 
6,800 CHF (approx. $6,788), ming.watch