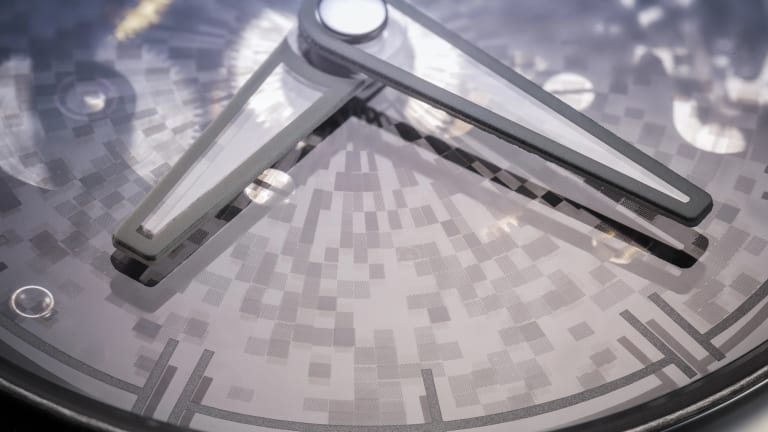 Ming's new 20.11 shows off why they continue to be the talk of the watch industry
The flagship timepiece features stunning dial with a mosaic of 2,650 squares.
Ming is turning heads once again with their new flagship timepiece, the 20.11. The watch features a dial with an exploding mosaic of 2,650 squares that are each of differing opacity and every tile is etched with a femtosecond layer on three individual layers inside a sapphire crystal dial. As you can imagine, the way light will travel through the watch will be quite the sight and we can only imagine how striking it is in person. The watch is powered by a Schwarz-Etienne Cal. ASE 200.2, which was designed specifically for Ming and features a matte-blasted finish with a black DLC coating and diamond-cut anglage. Power reserve is 86 hours and is wound by a sintered tungsten micro rotor. 
Existing customers can place an order by Friday, July 9th and are guaranteed a watch. 
---
CHF 14,500 (approx. $15,750), ming.watch