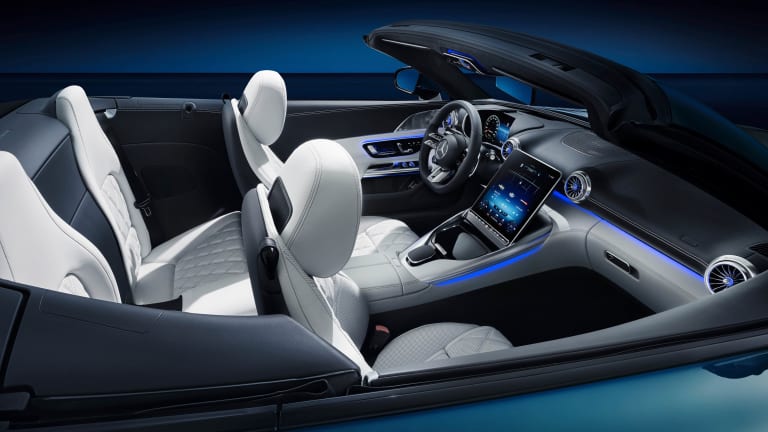 Mercedes-AMG teases the "hyperanalog" interior of the upcoming SL
The interior is inspired by the original 300 SL Roadster.
Before Mercedes-AMG unveils the all-new SL, the company is previewing what they're calling a "hyperanalog" interior that mixes analog geometry and digital technology. The new SL returns to a 2+2 configuration, a seating configuration that hasn't been available since 1989, adding versatility like storage and functionality like a wind deflector if the rear seats aren't in use. You'll also find an aviation-inspired instrument panel with galvanized turbine nozzles, an 11.9" touchscreen (above) that can be adjusted electrically to reduce reflections, a sculptural seat design with integrated headrests, and the latest MBUX infotainment system. 
---