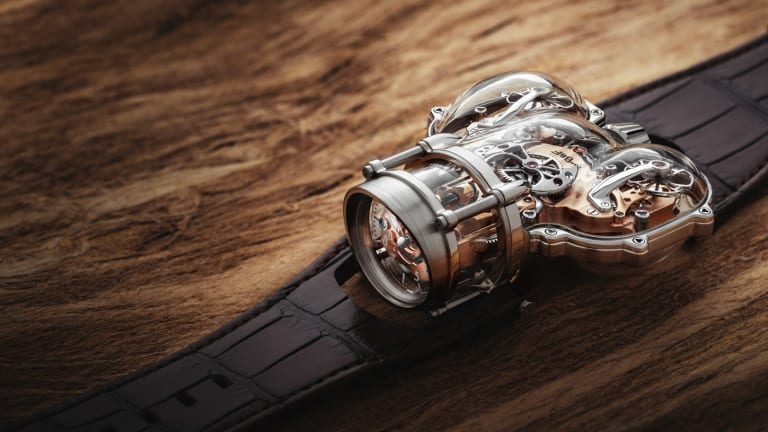 MB&F housed its latest HM9 in a case of sapphire crystal
The show-stopping case is made possible via an in-house process.
MB&F's new HM9 might be one of its most complex designs yet. The watchmaker has pulled off the construction of a case made out of sapphire crystal but shaped with curves and bubbles that are made possible via an in-house process that uses a vacuum and high temperatures. This offers up an almost unobstructed view of the mechanics of the 301-component, manually-wound movement that features two fully independent balance wheels with a planetary differential and a power reserve of 45 hours. The case of the watch is equally complex with the aforementioned sapphire, which is combined with a frame of 18k white or red gold. 
---
$440,000, madgallery.ch