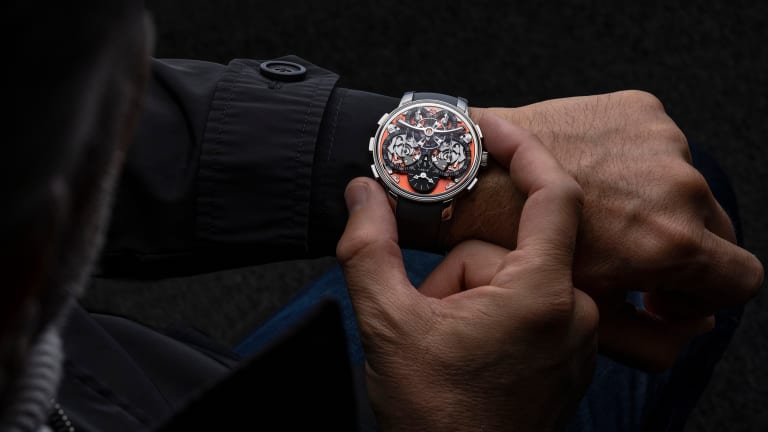 MB&F's LM Sequential EVO is the brand's first-ever chronograph
The watch's dual chronograph mechanism uses a Twinverter switch to allow for multiple timing modes.
MB&F's latest Legacy Machine is definitely one of their most important. The LM Sequential EVO is the culmination of five years of research to create the company's first-ever chronograph. Comprised of 585 components, the fully integrated dual chronograph was designed exclusively for MB&F by Stephen McDonnell, who has helped bring some of the company's wildest watches to fruitition. For the LM Sequential EVO, McDonnell created an innovative dual chronograph system with a Twinverter switch that allows the watch to display multiple timing modes. The manually-wound caliber also has a 72-hour power reserve and is housed inside a 44mm zirconium case that comes with an automatic orange dial plate in orange CVD or a coal black dial plate in black PVD. 
---
$180,000, madgallery.ch