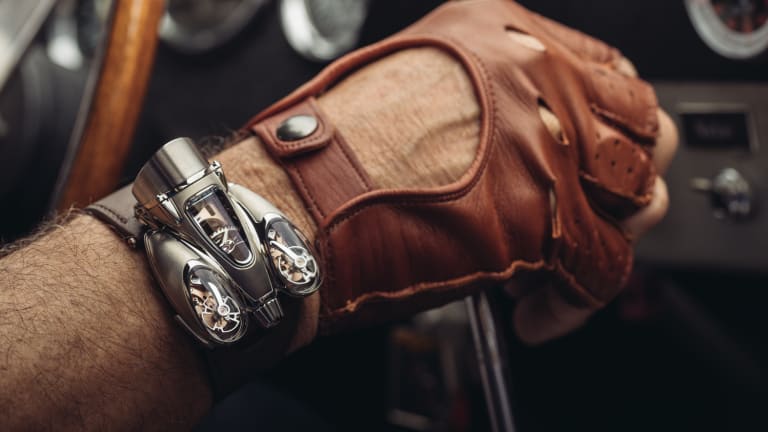 MB&F's new HM9 'Flow' looks like a jet engine on your wrist
The watch is inspired by automotive and aviation design in the '40s and '50s.
MB&F's Horological Machines are truly some of the most awe-inspiring pieces of watchmaking out there and their latest model continues this tradition with the incredible HM9 'Flow.' Inspired by the sleek and aerodynamic shapes found in automotive and aviation design in '40s and '50s, the HM9's grade-5 titanium case is unlike anything you've ever seen before with its sculptural, jet engine-like shape and its equally impressive manually-wound movement, which consists of 301 components and has a 45-hour power reserve. All the mechanicals are in full view underneath the five sapphire crystals that sit inside the 43-component titanium case.
The HM9 'Flow' is limited to 33 pieces and comes in an 'Air' edition with a dark movement and aviator-style dial and a 'Road' edition with a rose gold-plated movement and a speedometer-style dial.  
$182,000, mbandf.com