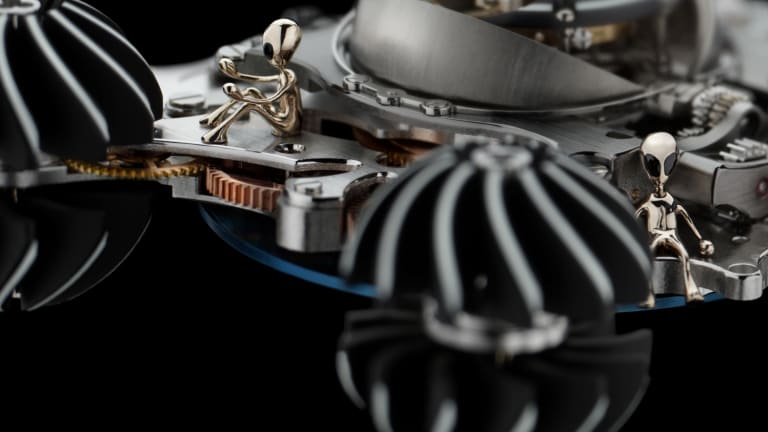 MB&F's newest HM6 turns the watch into an alien mothership
The boutique watch company pushes the boundaries once again.
There really is no end to MB&F's brilliance when it comes to building the unexpected. Their latest HM6 timepiece is called the Alien Invasion and the designers have literally created an alien mothership of a watch. The out-of-this-world styling provides a natural home for the watch's otherworldly crew, which includes a captain complete with his own seat and a quintet of aliens inside the movement. 
The movement is housed inside a sapphire crystal case with titanium reinforcements, all of which is wrapped around a 496-component movement that features a flying tourbillon, platinum 950 battle-axe automatic winding rotor, and a power reserve of 72 hours. The aliens are crafted from white gold and their "ship" illuminates in a bright blue glow that comes from the watch's Ambient Glow Technology.