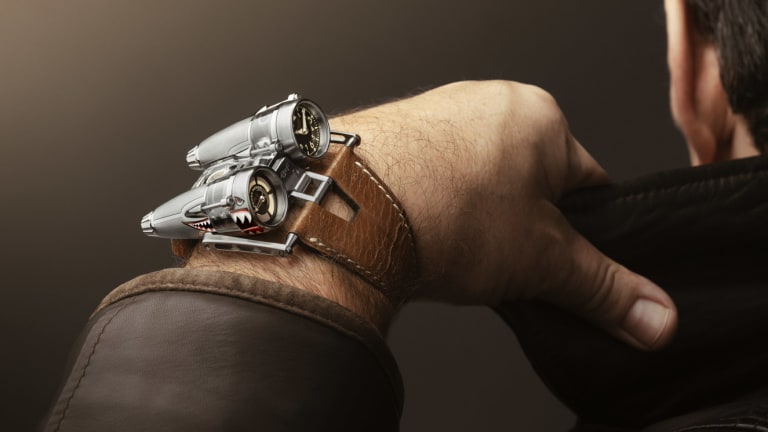 MB&F creates a piece unique inspired by the Curtiss P-40
A miniature warplane for your wrist.
If there's any watch that serves as the perfect canvas for vintage WW2 warplane livery, it's definitely the MB&F HM4. The turbine-like case has been finished with hand-painted shark/tiger-style teeth and eyes, just like the aircraft of the period. Inspired by the Curtiss P-40, this piece unique uses a ten-year old prototype HM4 with a titanium housing that had microns of metal removed in order to prepare the surface for an application of paint.