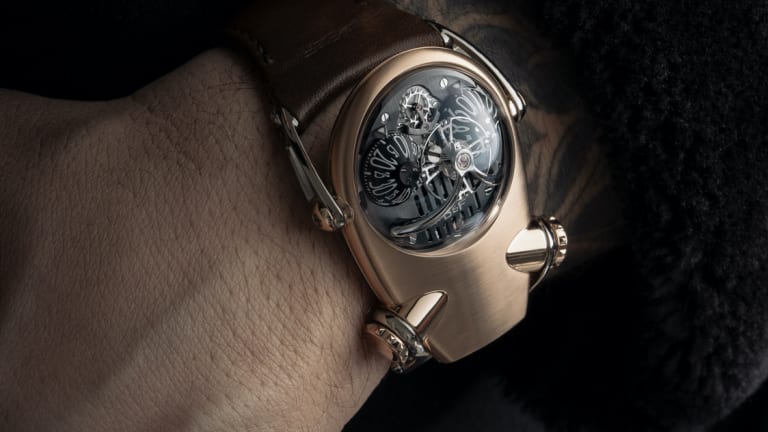 MB&F introduces its weirdly beautiful HM10 Bulldog
When it comes to unconventional watches, MB&F is unrivaled.
MB&F has pulled the curtains on its latest timepiece and you bet it's every bit as unusual as the last one. The new HM10 Bulldog features a body crafted out of titanium or red gold with a domed sapphire crystal that gives you a full view of the aluminum time-display "eyes" that individually rotate to display the hours and minutes. The watch's party trick is also its most intriguing, a toothy jaw that opens and shuts that acts as a power reserve indicator. A fully closed mouth indicates that the power reserve is out of juice while a jaw that's open wide with its teeth on full display means that the power reserve is full. 
$120,000, mbandf.com