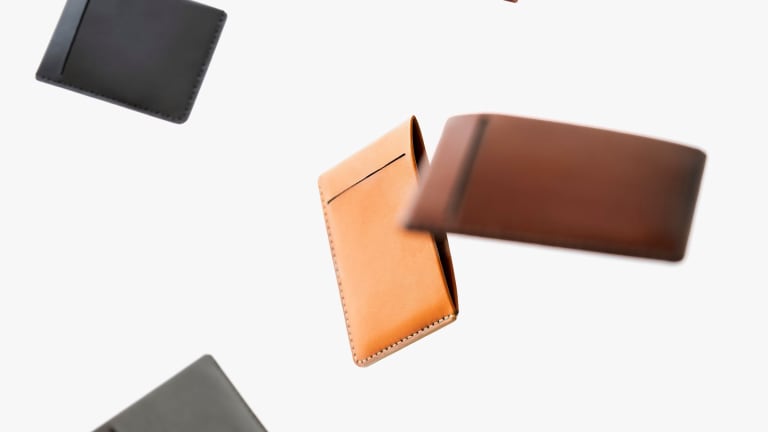 Makr's H-Weld Two Wallet is much more than your average cardholder
The wallet requires a complex process to achieve its compact and thin design.
While it might look simple from the outside, Makr's H-Weld Two Wallet requires quite a bit of careful craft and construction to achieve its beautifully thin (and functional) profile. The wallet is made by welding and folding a thin cut of leather while a lamination process strengthens and lines the main compartment. Both pockets can fit multiple cards and the secondary slot is weld reinforced and lined with a special overlay film. 
---
$150, makr.com