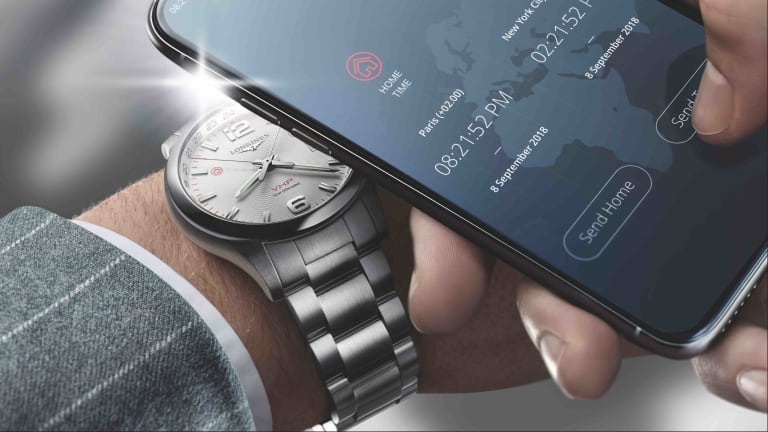 Longines' new watch can sync its time zone by using the flash on your smartphone camera
A new and easy way to set the time on your travels.
You've seen brands that use Bluetooth or a GPS signal to accurately adjust the time zone on a watch, but Longines has found a novel new way to do just that and it only needs the flash on your smartphone camera. The new Conquest V.H.P. GMT doesn't require an external connection, it uses a dedicated app and a function called 'Flash Setting' that reads a series of light sequences emitted from your smartphone. 
These light sequences are then read by a hidden aperture in the dial, which signals the watch to adjust the time to the set timezone. It also features a swap function that instantly switches your local time zone and home time zone for easier reading when you press down on the crown. Other details include a quartz movement with a long battery life, a Gear Position Detection system that resets the hands after exposure to a magnetic field, and a perpetual calendar that extends to the year 2399.