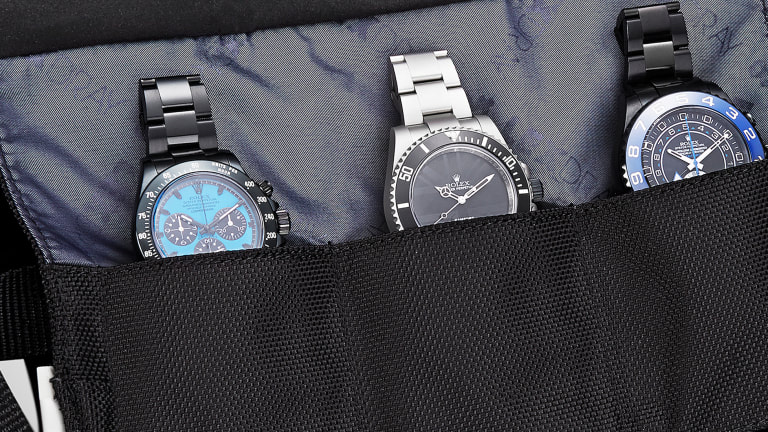 Lexdray x Bamford Watch Roll
A protective travel essential for watch collectors and enthusiasts.
With their highly customized timepieces, Bamford Watch Department teams up with bagmaker Lexdray to create an essential watch roll. While its designed to house some of Bamford's finest creations, its a roll that's perfect for watches of every price level and with Bamford involved you know you're getting some solid protection for your timepieces. 

Perfect for travel and perfectly low-key, the case rolls into a slim form factor that doesn't call too much attention to itself, which is what you want when you're packing high-end watches. The roll can hold up to three watches, a watch tool, and features micro fleece lining to protect your precious hardware. 
$75, Lexdray