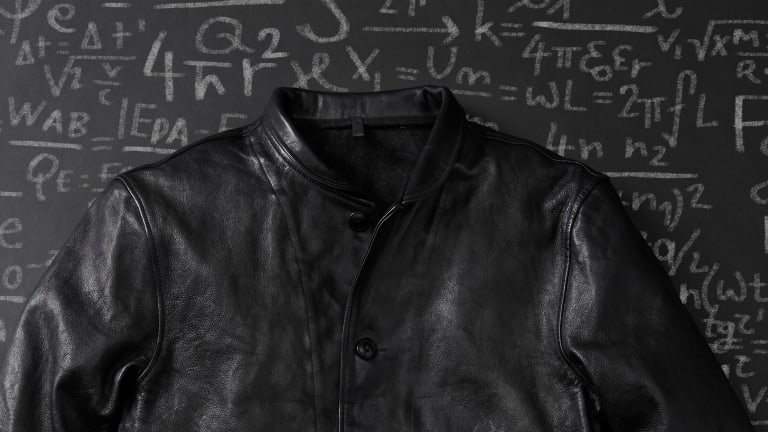 Levi's Vintage Clothing is releasing a replica of the Menlo Cossack Jacket worn by Albert Einstein
The jacket is an exact reproduction of the original piece.
After acquiring the original jacket at a Christie's auction in 2016, Levi's took the design and created an exact reproduction in a new black finish. The jacket is made out of 100% Italian sheep leather just like the original piece. Levi's also had a bit of fun with the limited-edition packaging that includes a No. 97 auction paddle, a replica of the paddle used to bid on the jacket and they've teamed up with fragrance house D.S. & Durga to create a scent inspired by the original Einstein jacket with notes of tobacco, papyrus manuscripts, and vintage leather.
$1,200, levi.com