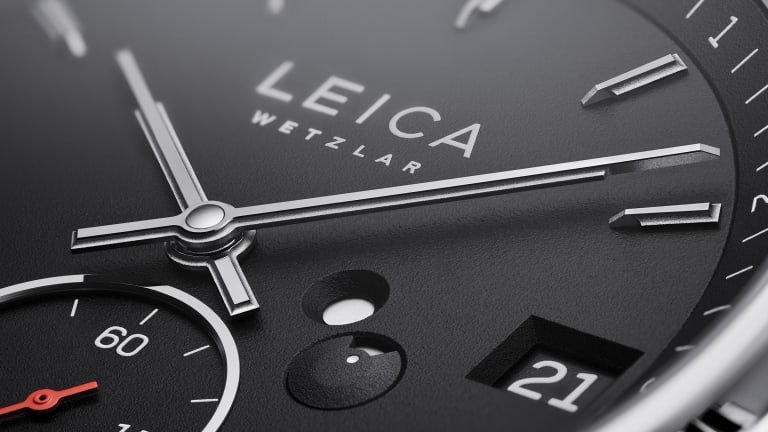 Leica officially releases the L1 and L2 timepieces
Both watches feature German-made movements.
Though the watches were announced in 2018, Leica spent a bit more time to get everything just right and now it is officially available in its final form. The Leica L1 and L2 (GMT) reference the company's history by translating the meticulous quality and finish of its cameras into a finely crafted timepiece. Both watches feature 41mm stainless steel cases, knurled crowns, and a domed sapphire crystal that echoes the shape of a camera lens. The movement was built in partnership with Lehmann, who helped Leica produce a custom manually-wound movement, which is almost made entirely in Germany. The watch also features a patented push crown to emulate a Leica's shutter release and can be pushed down to reset the small second hand to zero. 
The watch is available today at Leica boutiques worldwide. 
---
$10,000-$14,000, leica-camera.com