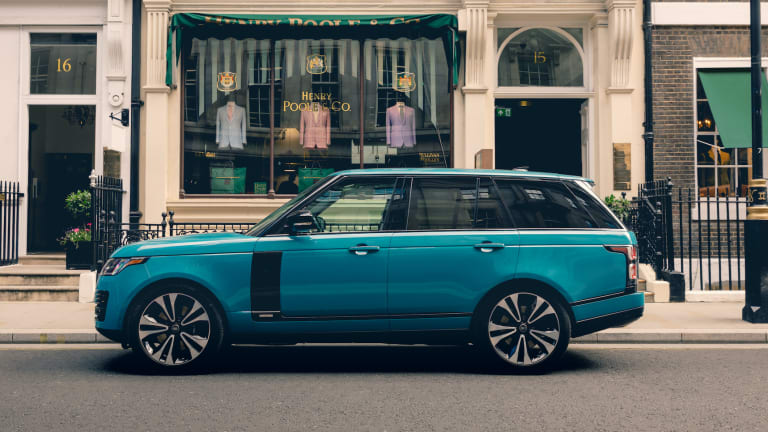 Land Rover and Henry Poole & Co celebrates 50 years of Range Rover
The iconic SUV gets some Savile Row tailoring for its 50th birthday.
The Range Rover has turned 50 this year and the iconic SUV is celebrating with a perfectly tailored jacket from Henry Poole & Co. The Savile Row tailor will be producing a limited edition jacket with fabric woven in Somerset, England by Fox Brothers & Co Ltd, who have taken inspiration from the colors of the original 1970 Range Rover with a Tuscan Blue lining and a Bahama gold under-collar. Only 131 yards of the dogtooth check fabric in lambswool has been created and only 50 jackets will be produced.