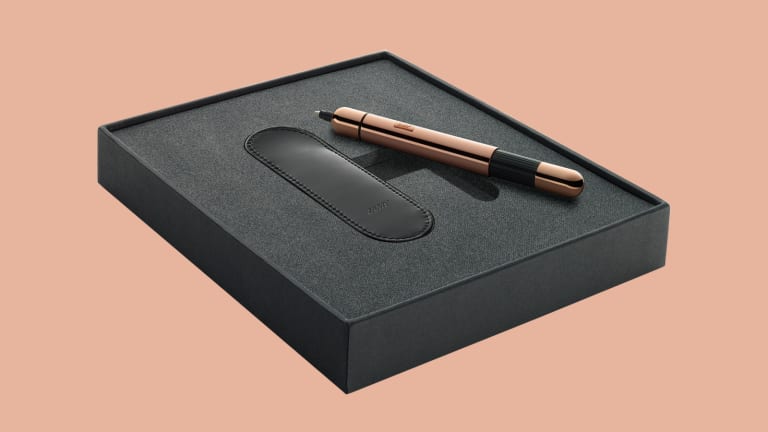 LAMY introduces a special edition of its pico Lx in rose gold
The pico's clever engineering hides a full size pen in a compact design.
The LAMY pico is simply the perfect travel pen. The design is engineered to be as compact as possible but when the cap is pressed, the pico's mechanism transforms it into a full-size pen. Press it again and it instantly returns to its original compact size. For 2020, LAMY is offering a new pico Lx version of the pen that coats the brass barrel in a polished rose gold finish and it comes with a leather sleeve to keep it pristine and scratch-free.