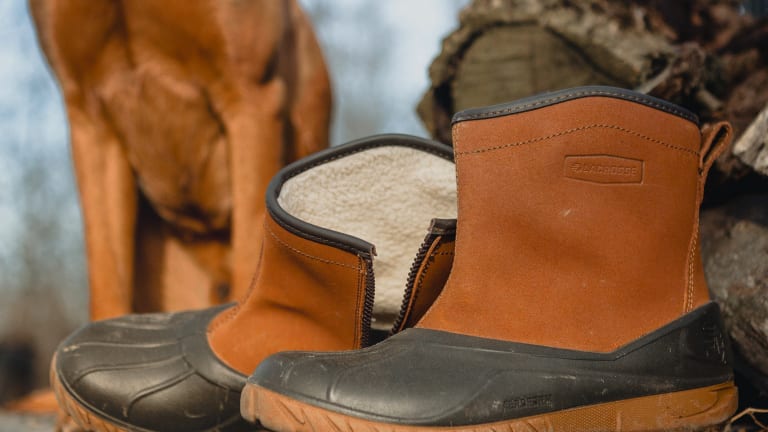 LaCrosse readies up for the winter with the Aero Timber Top Shearling
The shoe is based on a design from 1910.
Originally released a little over a century ago, the Aero Timber Top is a streamlined version of their rugged boot design, which swaps out its rubberized layer with a shell of polyurethane. This allows for enhanced flexibility while also keeping your feet even more warm in colder conditions. The model has also been winterized with a shearling lining that adds an extra layer of warmth and you've got a weather-resistant suede layer, side zips, and a timber top outsole that delivers grip and traction on any wet surface.  
$150, lacrossefootwear.com