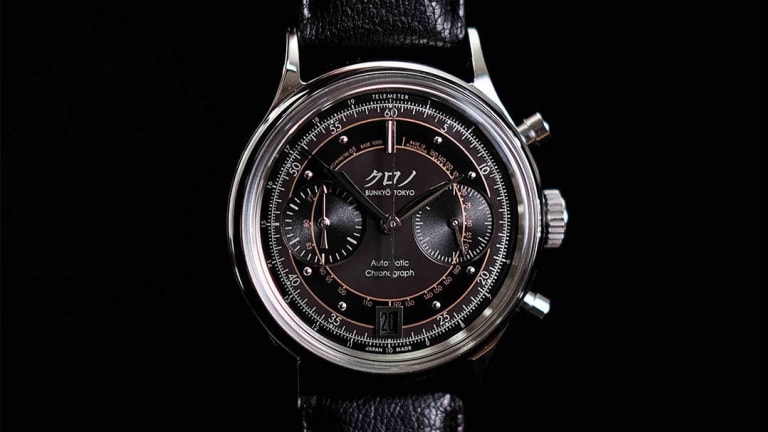 Kurono reveals the Chronograph 2
A new art deco-inspired masterpiece by designer and watchmaker, Hajime Asaoka.
Hajime Asaoka is quickly making a name for himself in watch enthusiast circles for his art deco-style designs that definitely stand out against a saturated market of countless brands vying for attention...and your wallet. For his latest design, Asaoka presents the Chronograph 2, a multi-layered piece with copper, silver, and dark brown color elements with polished steel studs and alternating rings in gloss black and dark brown. The 38mm steel case houses a NE86A automatic movement that features 311 components and a power reserve of 45 hours. 
Available for sale worldwide on February 20th at 6:30AM PST. 
---
$3,993, kuronotokyo.com