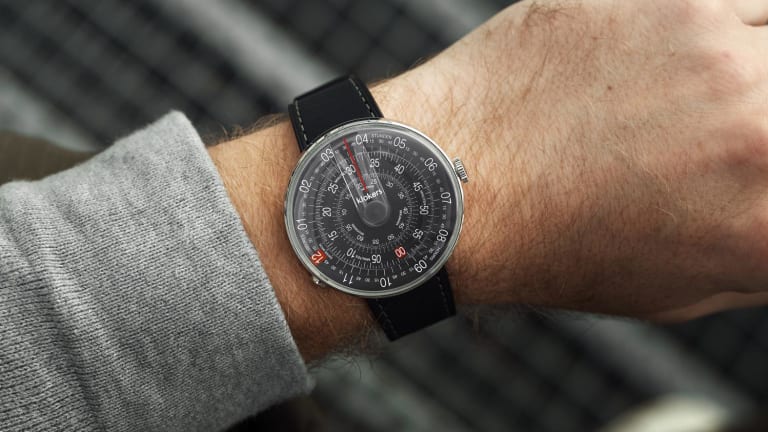 Klokers returns to celebrate its 5th anniversary
The innovative watch brand is back with a new limited edition.
It was announced last summer that Klokers would end production of their unique collection of timepieces but earlier this year, the company resurfaced and announced that they were back in business. This month, the company celebrates its return with a 5th anniversary model to commemorate its comeback. The KLOK 01 is a celebration of their most famous model, a unique watch with an even more unique dial that is inspired by a circular slide rule. Time is indicated through three rotating discs that align with a single axis line to show the hour, minute, and seconds. The limited edition features a 44mm stainless steel case with an anthracite dial and a grey Alcantara strap. It also features the modular system that allows it to be easily removed from the strap and attached to accessories like a pocket watch strap. 
€565 (approx. $639), klokers.com