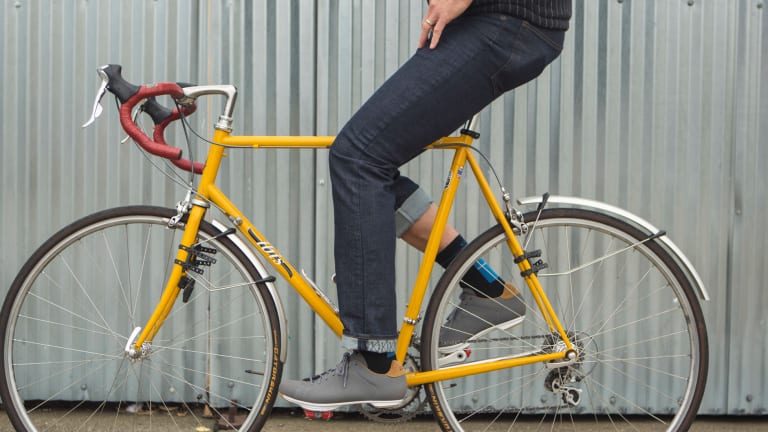 Kitsbow's Cycling Jean: The Drifter
Kitsbow creates the ideal 5-pocket jean for cycling.
If you've ever tried to ride your bike in your favorite pair of jeans, you know how incredibly how uncomfortable that can be on your legs. Cycling apparel label Kitsbow is taking that problem into their own hands with their own jean and making a good pair of jeans is no easy task, let alone one designed for cycling. 
Kitsbow made specific considerations when making the jean including a roomier thigh, a shaped knee designed for the cycling position, and lycra for added stretch for improved comfort on or off the bike. They jean also has a finished interior gusset and finished waistband which is also curved for ergonomics.
$230, Kitsbow