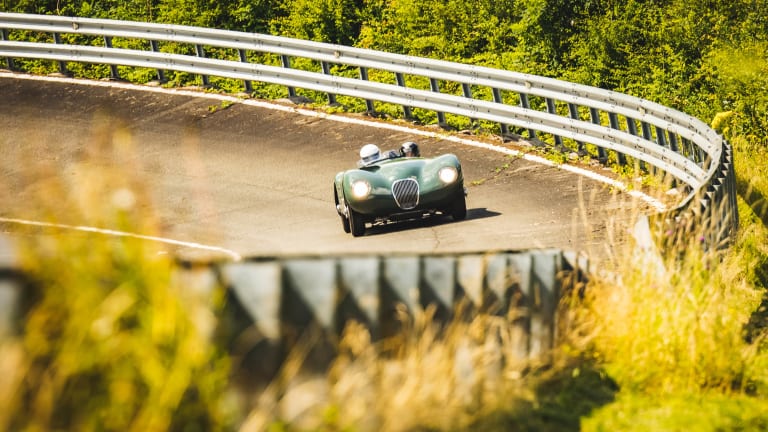 Jaguar delivers more details and visuals for the C-Type Continuation
Each car is built to the 1953 Le Mans-winning works team car specification.
Jaguar Classic has revealed more details and visuals for its C-Type Continuation program in time for the car's 70th anniversary. The cars will stay true to Malcom Sayers' original design with a number of modern updates to meet FIA regulations. Based on the 1953 Le Mans-winning works team car specification, the C-Type Continuation will be powered by a 3.4L straight-six that produces 220 hp. It will also feature its gamechanging disc brakes, which is a key detail as the C-Type was the first car to race with disc brakes back in 1952. 
Referencing a wealth of records and documents, the Jaguar Classic team spends nine months building each 3.4L straight six, which include period correct details such as a Plessey hydraulic pump on the gearbox. The cars also feature a four-speed manual transmission, a hand-rolled 16-gauge aluminum exterior, 12 exterior options, optional door roundels, optional Jaguar badging, 16-inch, 60 spoke wire wheels, eight leather seat color options, original Lucas rear-view mirrors with three-quarter windscreen and Brooklands Aeroscreen, Smiths clocks and gauges, a 15-inch Bluemel steering wheel, optional harness retention system, and an FIA-approved fire extinguisher. 
---