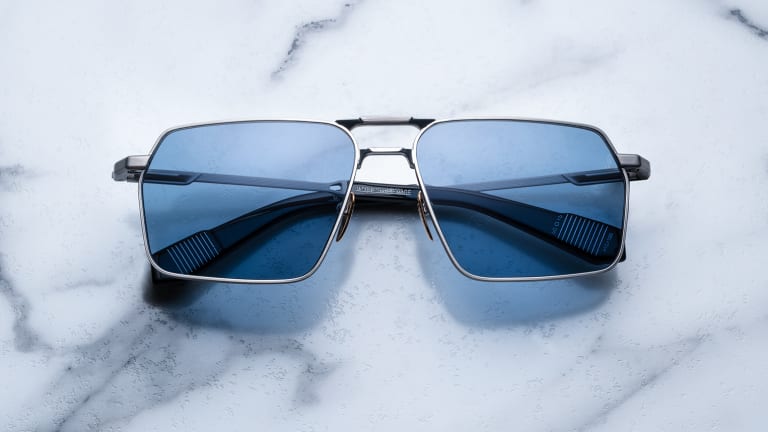 Jacques Marie Mage reveals its Summer 2020 collection
Showstopping silhouettes from one of the eyewear industry's boldest brands.
Every piece of eyewear that comes out of Jacques Marie Mage is art in sunglass form and for its Summer 2020 line, the luxury eyewear brand continues to turn heads with its collection of fashion-forward classics. One of our favorites is the new GT (above - $750), a navigator-style frame inspired by classic roadsters with a frame construction that uses lightweight beta titanium. Handcrafted in Japan, the style's oversized frame also features monoblock beta titanium hinges, custom 4mm rim wires with hairline detailing, and four-base CR39 lenses.