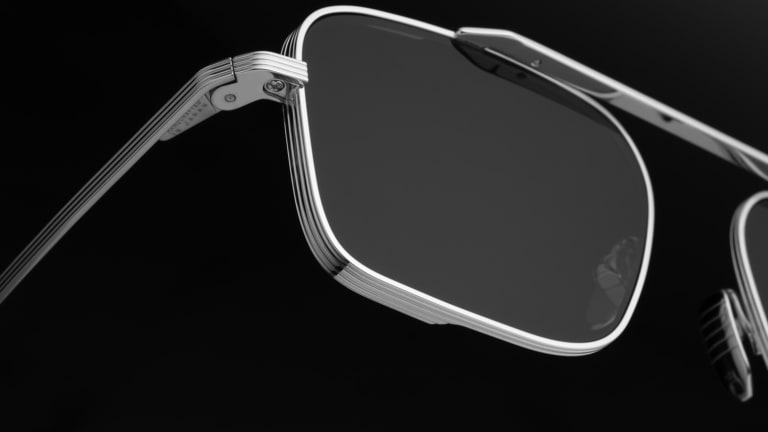 Jacques Marie Mage infuses architectural design elements in their latest frame, the Scarpa
The sunglass is inspired by the work of Italian architect, Carlo Scarpa.
One could definitely describe Jacques Marie Mage's sunglasses as wearable pieces of architecture with the complex design and engineering that goes into every frame. Their latest model is another example of that eye for construction and detail with the Scarpa. Inspired by Italian architect, Carlo Scarpa, the frame is made in Japan in limited batches out of lightweight beta titanium and features custom 4mm rim wires with hairline detailing. The temples are also made out of the same material with monoblock gold beta titanium hinges. 
$670, jacquesmariemage.com