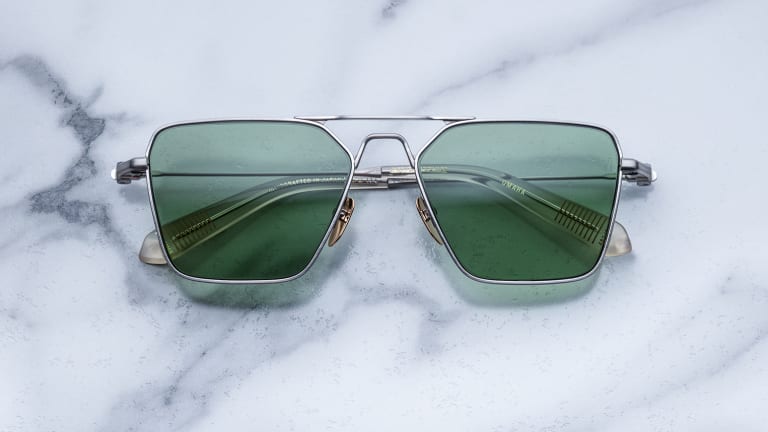 Jacques Marie Mage takes inspiration from military aviators for its new Omaha and Bastogne frames
The frames are inspired are inspired by two pivotal moments in American military history.
For their latest frames, Jacques Marie Mage draws from American military history to inspire two new aviator designs: the Omaha (top) and the Bastogne (above). The Omaha is a navigator-style silhouette inspired by "D-Day" with its beta titanium frame and temples, monoblock titanium hinge construction, custom 4mm rim wire with hairline detailing, and custom nose pads. The Bastogne reinterprets the aviator designs of WWII with the same beta titanium construction as the Omaha but with a more classic shape and an acetate top bar. 
---
$850, jacquesmariemage.com