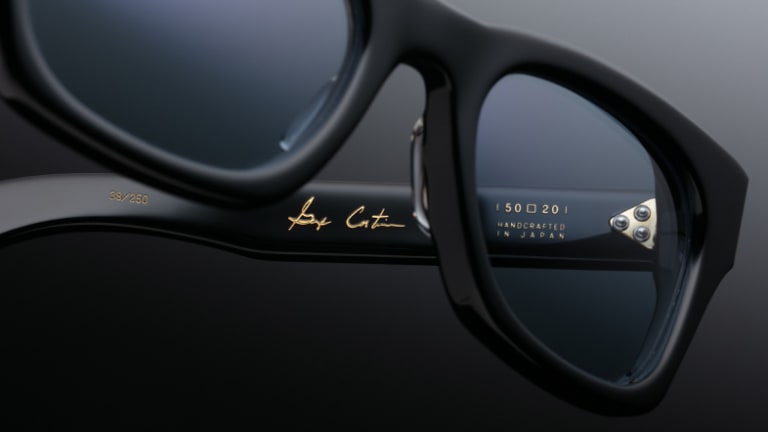 Jacques Marie Mage releases a limited edition capsule with famed stylist, George Cortina
Cortina has been styling the world's most famous faces for almost three decades.
The work of George Cortina has been a critical ingredient in making the world's most famous faces look their best for almost thirty years. Whether it's styling shoots for fashion houses or supermodels like Kate Moss, Cortina's work is vast and continues to be a critical piece of the puzzle for many editorial and advertising pieces to this day. This week, Jacques Marie Mage and George Cortina debut their collaboration with two new variants of the Dealan and Jagger sunglasses. The Dealan (top) is a frame inspired by a style Bob Dylan wore in the 1960s and is finished with an unlaminated black frame while the Bianca Jagger-inspired "Jagger" aviator cranks up the glamour with a gold titanium frame and a triple fade gradient lens. 
---
$590-$895, jacquesmariemage.com