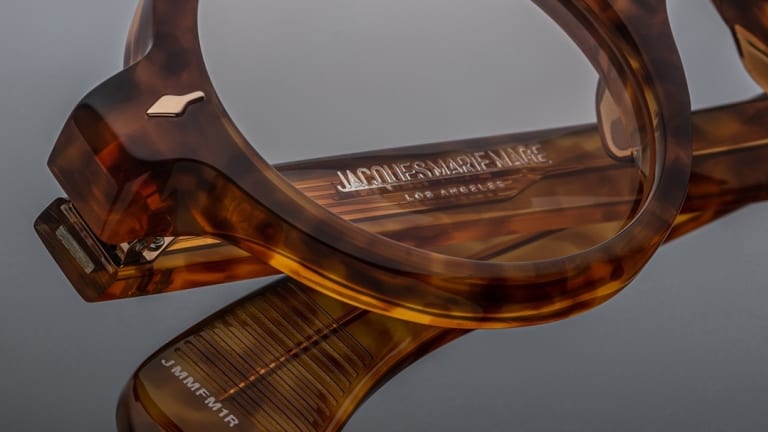 Jacques Marie Mage's latest frame pays tribute to Japanese composer Fumio Hayasaka
The famed composer scored films like Rashomon and Seven Samurai.
Part of its Kyosho collection, Jacques Marie Mage presents the latest addition to the line, the Fumio. The Fumio is named after legendary Japanese composer Fumio Hayasaka, who frequently worked with Akira Kurosawa, scoring films such as Rashomon, Seven Samurai, and Drunken Angel. The frame is inspired by style worn by Hayasaka, taking that round silhouette and applying the brand's signature chunky acetate to its pantoscopic lens shape. Handcrafted in Japan, the frames come in three colors and are made in limited production batches. 
---