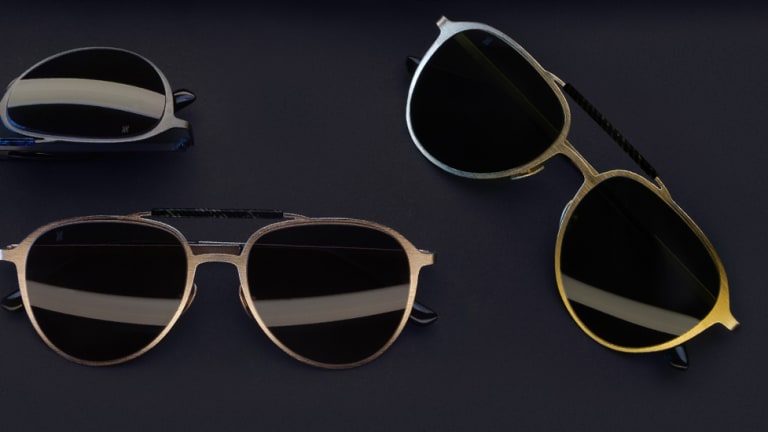 Italia Independent and Hublot combine their expertise for a high-tech aviator
The two companies give the aviator a razor-thin update.
Hublot has commissioned Italia Independent to create a special aviator that showcases the brand's mutual appreciation for craftsmanship and they've definitely delivered with the H002. The frame takes stainless steel sheets and turns them into frames that are just .8mm thick and each frame is finished with a brow bar that's crafted from Texalium, which is a type of carbon fiber. The aviators come in three finishes that include grey or 24k pink/yellow plated frames. 
$1,007, italiaindependent.com