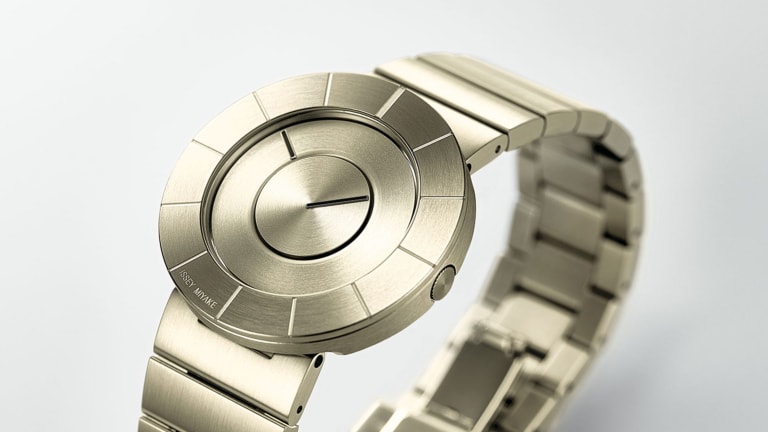 Issey Miyake updates one of its first watches with designer Tokujin Yoshioka
The minimalist timepiece gets a bold yet elegant update in light gold.
Designed by Tokujin Yoshioka, the "TO" was designed to resemble a watch that looked as if it was carved out of chunk of metal. One of the first designs from Miyake's watch label, the "TO" has been updated this year with a new finish in light gold. The color is equal parts bold and elegant, with brushed finishing through the entire timepiece. The watch features a 38mm case with a matching bracelet and is powered by Seiko's VJ20 Quartz movement. 
Available this May.
---
¥46,200, isseymiyake-watch.com