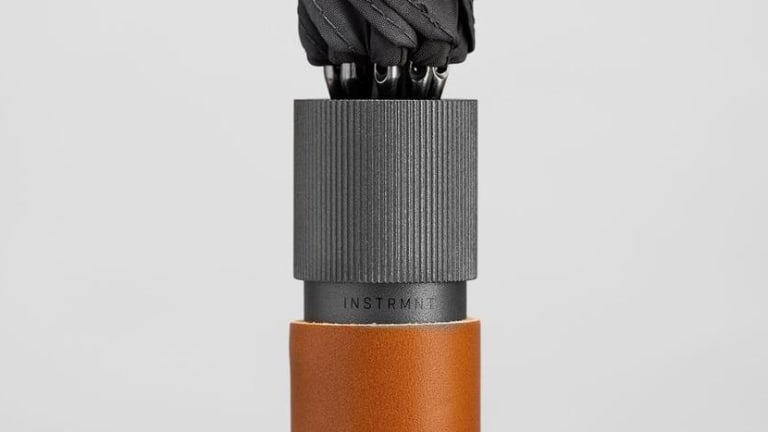 Instrmnt's new umbrella is so beautifully crafted you won't want to get it wet
The umbrella features a Japanese fabric canopy and machined aluminum components.
Instrmnt is expanding its lineup from watches to something even more essential: an umbrella. The company's R-19 umbrella shares the same minimal yet well-executed design language as its timepieces with components that are made out of machined aluminum, a hand-stitched leather grip, and a Japanese fabric canopy. While the materials are sourced from Europe and Japan, the umbrella is manufactured in their home country of the UK with the stitching for the leather grips done by hand in Oxford and final assembly is done at their workshop in Glasgow, Scotland. 
£120 (approx. $155), instrmnt.co.uk