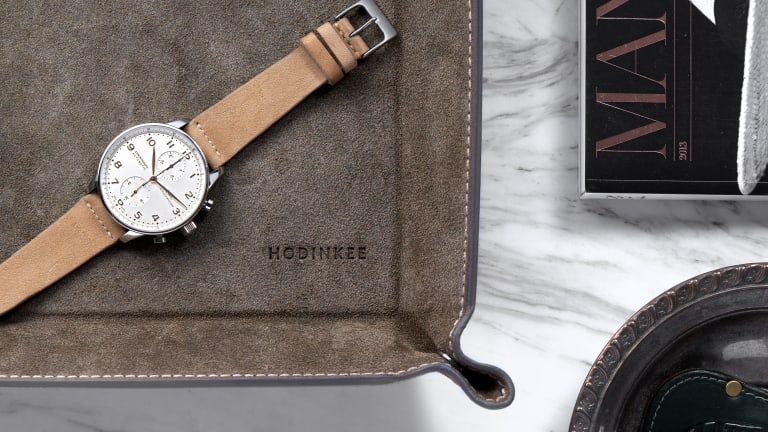 Hodinkee builds the ultimate shop for the discerning watch lover
Only the good stuff.
Hodinkee has undergone quite an evolution of the years. From the humble Tumblr it started on to what is now the leading resource in watch news, Hodinkee has become more than a watch publication, hell, you could even call it a lifestyle brand. Today, the company launches their newest development, a hugely revamped shop that will most certainly become one of your favorite new shopping destinations.
The crown jewel of the shop is their all-new Strap Finder Tool (above) that features over 75 strap options to perfectly accessorize your favorite timepiece. Beyond that you'll find vintage watches (finally), accessories, books, and watch tools. 
They've also complemented their watch-related inventory with rare items such as prints and even an intricately crafted sunglass designed by Gerald Genta, the man behind watches like the Audemars Piguet Royal Oak and the Patek Philippe Nautilus.