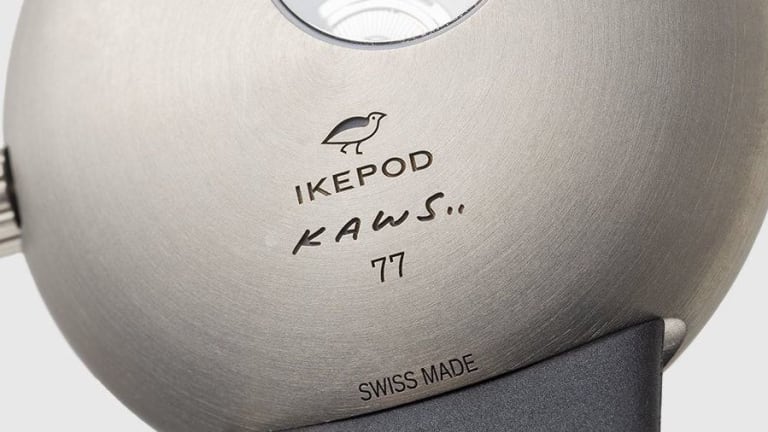 Highsnobiety is releasing a complete collection of Kaws x Ikepod Horizon timepieces
The collection features all four watches from the 2012 collaboration.
In 2012, Kaws teamed up with Ikepod to create a limited edition version of its Horizon timepiece with the artist's signature design elements. The rare timepieces were quite limited at the time of their release and now each watch is not only hard to find but a complete collection is almost unheard of. Highsnobiety is offering up the entire collection for sale and each watch is new old stock. They've even teamed up with Ikepod to create a one-off carrying case that holds and displays the entire collection. 
---
$174,800, highsnobiety.com