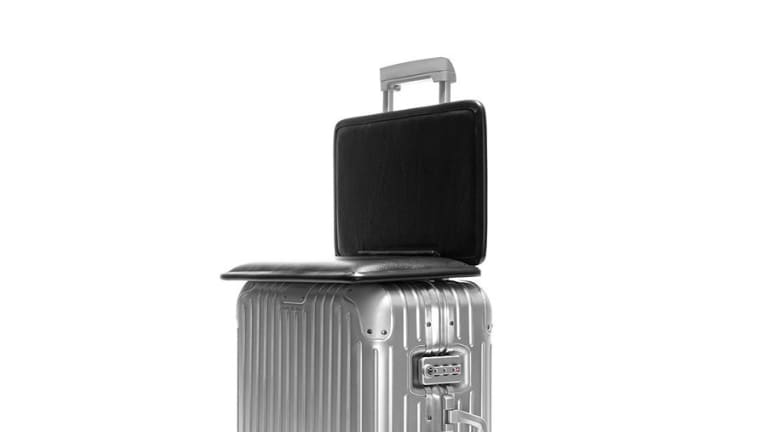 HBX and CLOT turn the Rimowa Original into the perfect mobile airport lounge
The suitcase features a leather-wrapped fiberglass seat from Modernica.
If you've ever owned an aluminum Rimowa suitcase then you've probably used it as a seat at a crowded gate at some point. HBX and CLOT have built on that idea with a little help from Modernica. Part of HBX's limited edition Rimowa capsule, the two brands tapped Modernica to create a fiberglass seat, which has been wrapped in leather and can fold up and be stored inside the suitcase. Dr. Woo has also engraved a motif on portions of the suitcase to bring a final touch to this limited edition. 
---