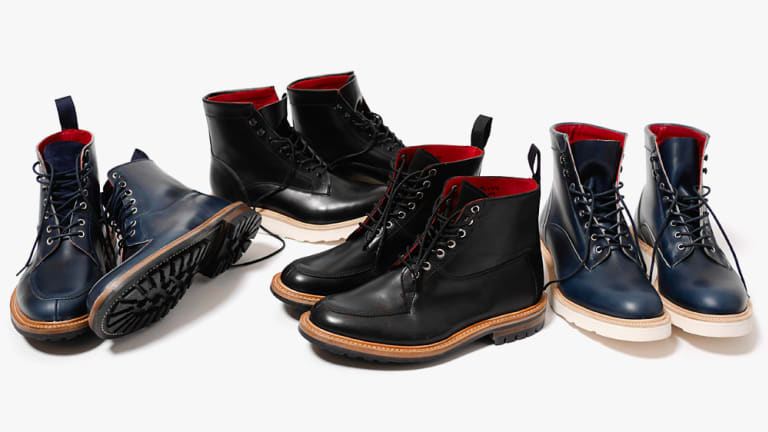 Tricker's for Haven Winter '14
Our favorite collaborators are back with a great new winter boot.
If you've never thought about owning a pair of blue leather boots, we have a feeling you'll be lusting after these ones. Haven and Tricker's have whipped up another limited run of footwear and if we had Imelda Marcos's resources this would be making another addition to our wall of English-crafted footwear. 
This season they've got four great pairs of boots, one being a hiking style ($614) and the other a shooting style boot ($614). The hiking style features your choice of blue or black calfskin leather with contrast red lining and a Vibram Moreflex sole. The shooting boots feature cavalier leather uppers and suede Repello tongues and the same red leather lining as the other two styles.