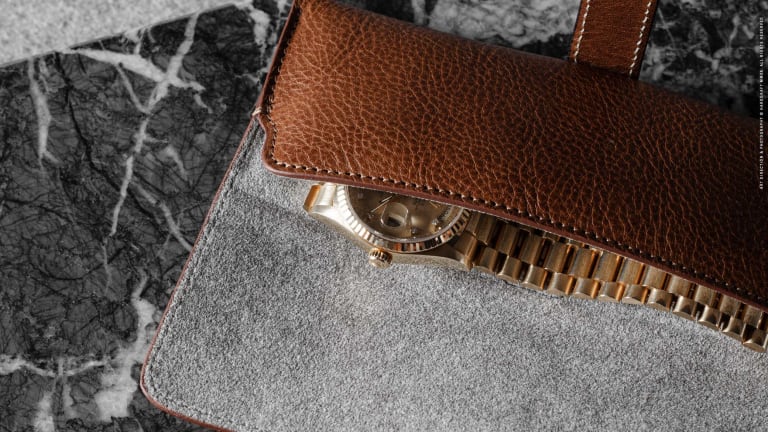 Hardgraft is launching a new collection of watch cases
Three new cases finished in the brand's signature leather and felt construction.
Hardgraft is launching an all-new watch accessories collection with three styles to protect your mechanical essentials. The collection will feature a watch sleeve in two lengths with a felt lining and button closure. Our favorite, the Collectors Watch Case (above), is a zippered case that can hold a watch on its side for full protection when you're traveling and it can then be propped up to display the watch when you're at your destination. 
---
$225-$317, hardgraft.com