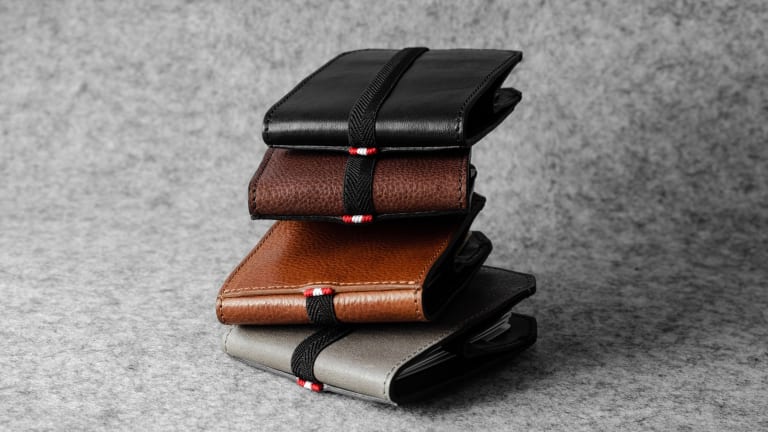 Hardgraft's newest wallet opens to reveal a clever little trick
The feature makes it easier to grab and identify your cards.
Hardgraft's new perfectly named Ta-da! Card Case has a fun yet incredibly useful trick that makes it easy to grab and store your cards. The wallet opens to reveal your cards fanned out, making it easy quickly to grab and identify your cards. You've also got an exterior pocket for cash and an elastic strap to keep it all secure. It's a well-crafted bit of magic that makes the mundane action of opening your wallet a bit more enjoyable, minus the spending your hard-earned money part.
$139, hardgraft.com