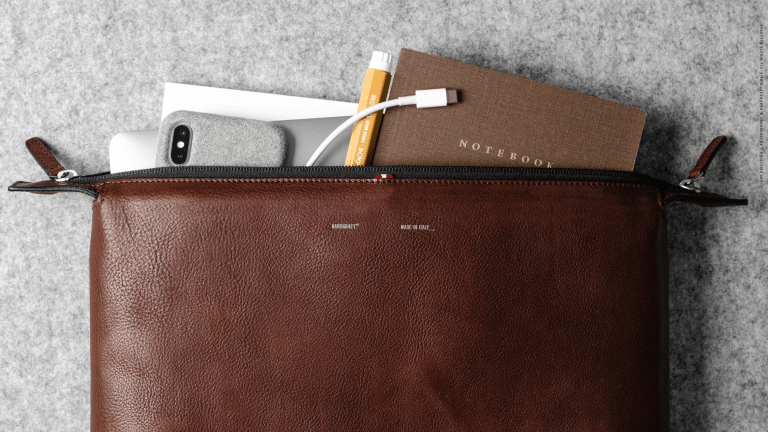 Hardgraft delivers a beefed up laptop sleeve with its Deep MacBook case
When a traditional sleeve just won't cut it.
This is a sleeve for the person who is all about the essentials. Hardgraft's Deep MacBook Case is crafted from a thick, full-grain vegetable leather with a rich chestnut finish that is sure to look better with wear. Its spacious interior also makes it great for carrying both your laptop and a power brick (this is a great option) so you'll never run out of juice and you still have plenty of room left for magazines, documents, cables, accessories and much much more. The case comes in medium (13" laptops) and large sizes (15" laptops) and each case is made in Italy. 
$261, hardgraft.com