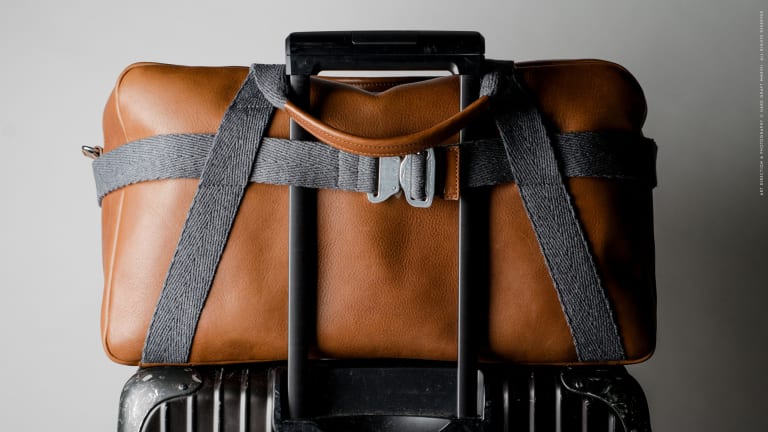 Hardgraft's Double Take Holdall keeps your essentials easily accessible
The perfect duffle for the well-organized.
Hardgraft's Double Take Holdall delivers on all fronts when it comes to a solid duffel bag. The entire bag is constructed from vegetable-tanned leather with grey canvas webbing and it meets the standard overhead compartment specs. What's really interesting is the additional bag that is securely attached via heavy duty cobra buckles and can be removed and worn separately. It's perfect for storing important essentials like small documents, a passport, earphones, and your phone and it keeps it all neat and tidy in a dedicated space. 
$1,200, hardgraft.com